Pistachio Chocolate Candy Bars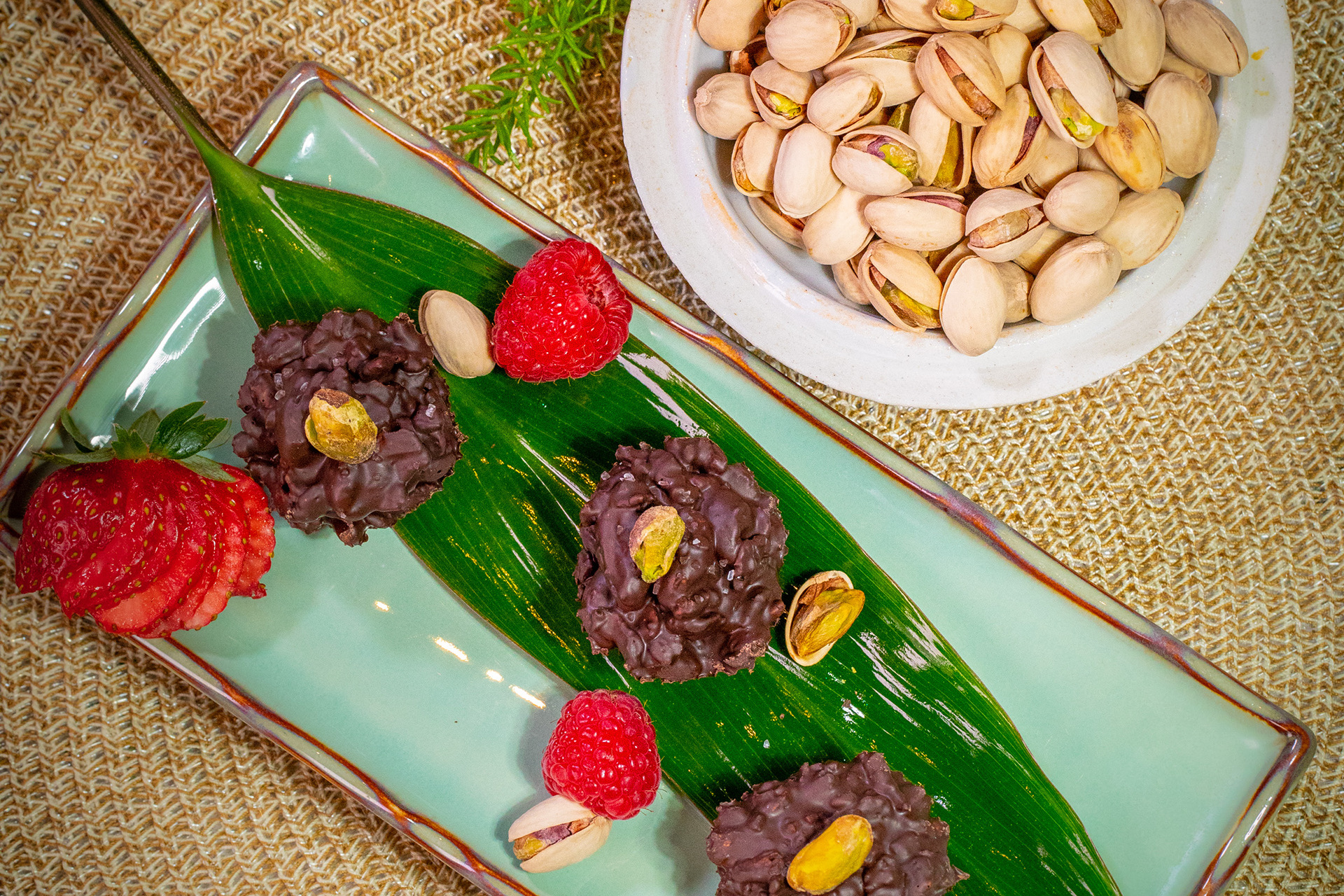 Yield
16 pieces
Ingredients
8 oz / 225 g dark chocolate
2/3 cup / 85 g pistachio, roasted
¼ cup / 40 g candied ginger, coarsely chopped
¾ cup / 20 g puffed rice cereal
¼ tsp / 0.5 g Chinese five-spice powder
For sprinkling:
1 tbsp / 9 g pistachios, crushed
½ tsp / 2 g coarse sea salt
Instructions
In a double boiler over gently simmering water, melt chocolate. Remove chocolate from heat. Add pistachios, candied ginger, rice cereal and five-spice powder to the melted chocolate. Gently fold to combine.
Spoon heaping mounds into prepared paper candy cups, or onto parchment paper. Slightly flatten.
For sprinkling
Sprinkle crushed pistachio nuts and coarse sea salt over each mound. Let chocolate set at room temperature.
Suggested Wine Pairing: Dessert wine such at Port or Sherry
Equipment, smallware and tools: Medium bowl, sauce pan, paper candy cups, whisk.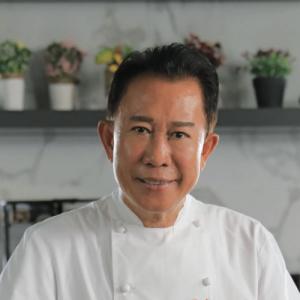 Spanning over four decades, celebrity Chef Martin Yan has traveled around the world, sharing the best of Chinese and American culture, food, and personal enrichment with multiple generations of audiences. His grand vision is shaped by more than 3,500 culinary and travel TV shows, 32 cookbooks, and several restaurants in North America and Asia, which include M.Y. China, a highly rated culinary hot spot in San Francisco.