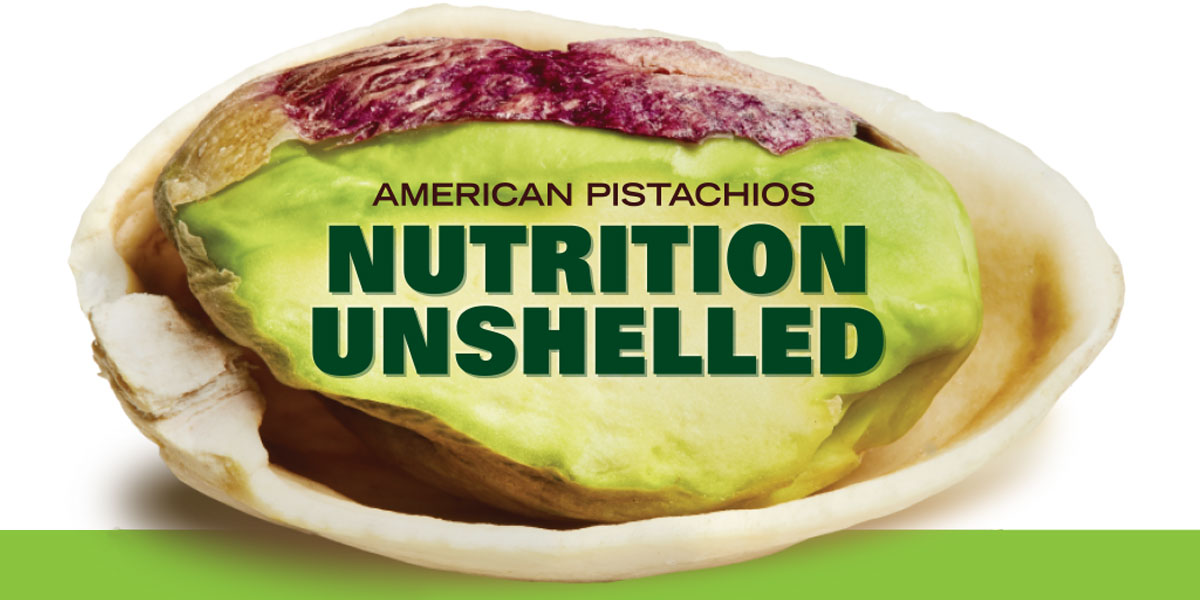 Receive our quarterly e-newsletter for health professionals.
Get the latest research on the health benefits of pistachios, guest columnists, and delicious recipes.
Register here
NEW PISTACHIO RESEARCH FROM CORNELL UNIVERSITY
A new study conducted by Cornell University and published in the journal, Nutrients, determined the phytochemicals in raw and roasted American pistachios.1 This is an exciting area of emerging research that is adding to our knowledge of the nutritional content of pistachios. We already know that pistachios are high in copper and manganese and are a source of selenium, zinc, riboflavin and vitamin E. All of these antioxidant nutrients contribute to the protection of cells from oxidative stress.
ANTIOXIDANT ACTIVITY OF COMMON FOODS
Researchers, led by Dr. Rui Hai Liu, used two methods of measuring antioxidants—the accepted measurement established by the United States Department of Agriculture, called ORAC, which stands for Oxygen Radical Absorbance Capacity; and CAA, short for Cellular Antioxidant Activity.2

ORAC is the measurement of a food's ability to attack the free radicals in your body that are hard at work, damaging your cells. The higher the ORAC score, the more antioxidant potential there is in that food. As the name suggests, antioxidants prevent free radicals from damaging and oxidizing the cells in our bodies.

CAA is a new method that looks more closely at what might happen with cells in the human body. While it's still an emerging area of research, it is believed that antioxidants may help protect from free radical damage by preventing the oxidation of cells. Scientists believe that free radical damage can occur to the body during normal life processes (eating, breathing, exercising, environmental toxins).

Oxygen Radical Absorbance Capacity (ORAC) of Complete Proteins (μg TE/100 g) is a method that compares common types of complete protein foods and their ability to fight free radicals (in a lab test).
New Research Suggests Pistachios May Have a High Antioxidant Capacity
A new study conducted by Cornell University and published in the journal, Nutrients, suggests that pistachios may have a high antioxidant capacity, among the highest when compared to values reported in research of many foods commonly known for their antioxidant capacity, such as blueberries, pomegranates, cherries, beets, and red wine.1,2,3,4 The purpose of the research was to measure the level of antioxidant "capacity" of pistachios.
Below are several useful downloads
for health professionals like you to use in your practice.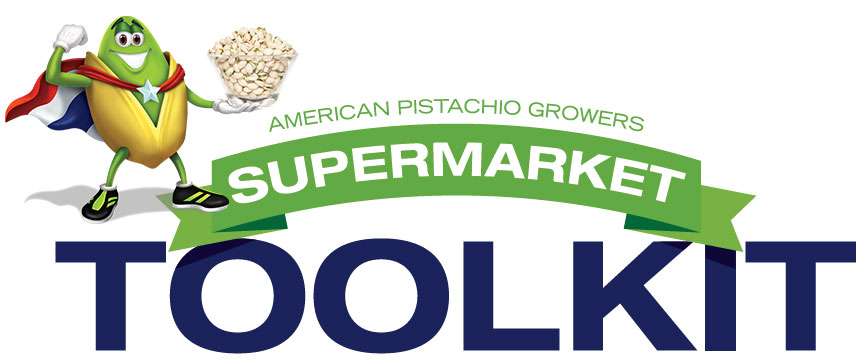 Welcome to the American Pistachio Growers
premier toolkit for supermarket dietitians!

We greatly value your importance as educators in the retail environment and hope you find this toolkit helpful!
We have put together a collection of everything you need to offer convenient, impactful resources for healthful living in your stores and communities. You may use this information in your written or online publications, culinary demos, and community education.