Pistachio Kuku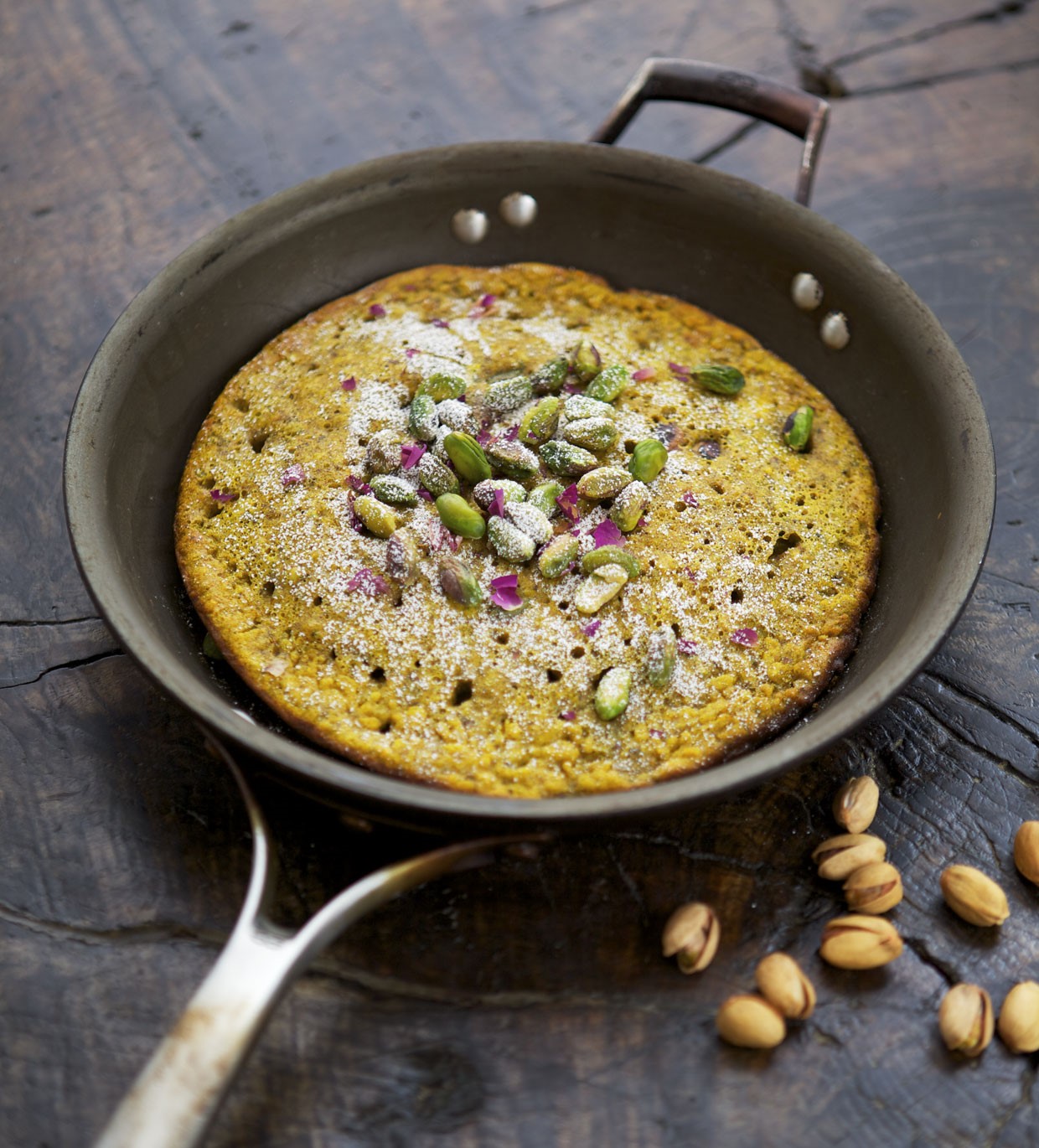 Yield
4 servings.
Ingredients
¼ cup brown sugar
¾ cup raw pistachio kernels
4 eggs
2 tablespoons milk
1 teaspoon flour
½ teaspoon baking powder
¼ teaspoon ground saffron, dissolved in 1 tablespoon hot water or rose water
½ teaspoon sea salt
6 tablespoons oil or butter
Garnish:
1 tablespoon raw pistachio kernels
1 tablespoon confectioners' sugar
1 tablespoon ground rose petals
Instructions
Preheat oven to 350°F. In a food processor, finely grind sugar and ½ cup of the pistachios kernels until smooth. Break eggs into a bowl. Add milk, flour, baking powder, saffron water, salt, and pepper. Beat lightly with a fork. Add the pistachio and sugar mixture and the remaining pistachios to the egg mixture, and fold using a rubber spatula. Heat 6 tablespoons oil in an 8 to 10-inch skillet (or frittata pan) over medium low heat until hot but not smoking. Pour in the mixture and cook, covered, until it has set (about 10 minutes). If you have a frittata pan, simply flip over and cook for another 5 to 10 minutes until golden. If you do not have a frittata pan, instead of flipping, you can cook the top under a hot broiler for 1 to 2 minutes until lightly golden.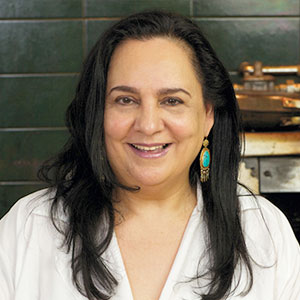 Today, Najmieh cooks, travels, and adapts authentic Persian recipes to tastes and techniques in the West.