Rose Petal Preserve with Pistachios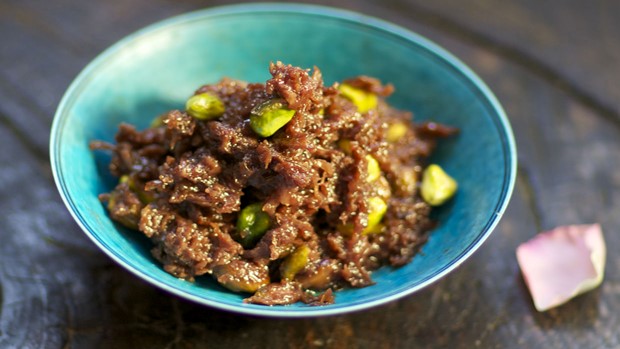 Yield
½ pint (1 jar).
Ingredients
2 cups dried rose petals
2 tablespoons lime juice
5 cups sugar
3 cups water
2 tablespoons rose water
½ cup pistachio kernels, toasted by placing in a wide skillet over medium heat and shaking for two minutes, then set aside
Instructions
Place rose petals in a pot, cover with water, and bring to a boil. Drain in a colander. Sprinkle with 1 tablespoon lime juice and set aside. Meanwhile, place sugar and water in a laminated pot. Bring to a boil, reduce the heat, and let simmer over medium heat for 40 minutes. Place the petals in a wide skillet and toast them for a few minutes, stirring constantly. Add the petals to the syrup. Add the rest of the lime juice, and rose water. Stir gently once, cover, and simmer over medium heat for 5 minutes or until the syrup is thick enough to coat the back of a spoon. Add the pistachios to the syrup. Remove from heat and allow to cool. Sterilize jelly jars in boiling water. Drain and let dry. Fill the jars with the hot jelly and then seal the jars. Store in a cool, dark place.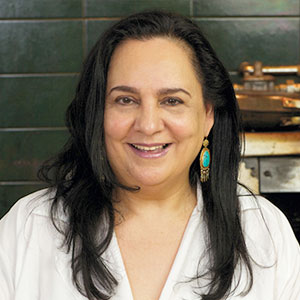 Today, Najmieh cooks, travels, and adapts authentic Persian recipes to tastes and techniques in the West.