Saffron Pudding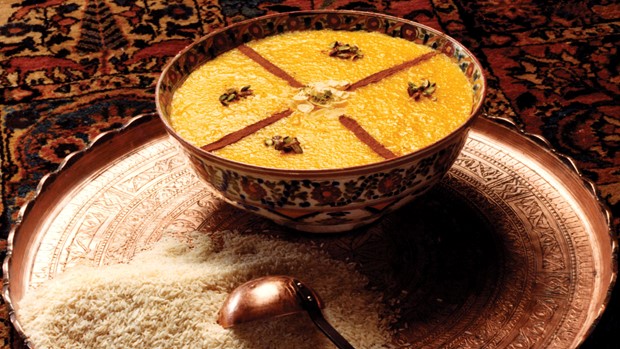 Yield
8 servings.
Ingredients
1 cup rice
½ teaspoon sea salt
7 cups water
2 cups sugar
¼  cup oil or unsalted butter
½ cup raw pistachio kernels
½ teaspoon ground saffron dissolved in 2 tablespoons hot water
1 tablespoon ground cardamom
½ cup rose water
Garnish:
2 teaspoons ground cinnamon
2 teaspoons slivered almonds
¼ cup candied orange peel, chopped
2 teaspoons chopped pistachios
Instructions
Clean and wash the rice, changing the water several times. Drain. In a large pot, combine the rice and salt with 7 cups water, and bring to a boil, skimming the foam as it rises. Cover and simmer for 35 minutes over medium heat, stirring occasionally, until the rice is quite soft. Add the sugar, stirring constantly with a long, wooden spoon for 5 minutes until the sugar has dissolved. Add the oil, pistachios, saffron water, cardamom, and rose water. Stir well. Reduce heat to low, cover, and simmer for 50 to 60 minutes or until you have thick, smooth pudding. Remove from heat and immediately spoon the pudding into individual serving bowls or a large bowl. Decorate right away (before the pudding has cooled) with cinnamon, almonds, orange peel, and pistachios. Allow to cool at room temperature, then chill in refrigerator. Serve the pudding chilled.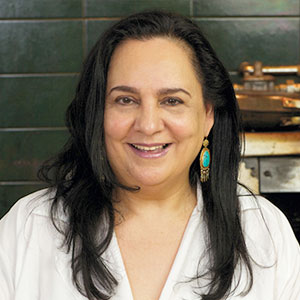 Today, Najmieh cooks, travels, and adapts authentic Persian recipes to tastes and techniques in the West.