Four-Hearts Green Salad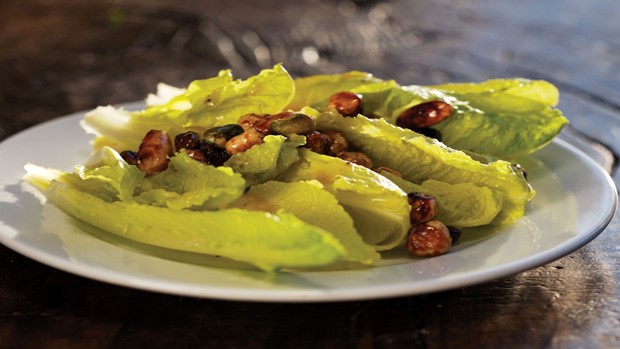 Yield
4 servings.
Ingredients
4 romaine lettuce hearts
1 tablespoon honey or grape molasses
¼ cup raw almonds
¼ cup raw pistachios kernels
¼ cup raw hazelnuts
Dressing
1 tablespoon mustard
2 tablespoons sherry vinegar
¼ cup olive oil
2 tablespoons pistachio oil
½ teaspoon salt
½ teaspoon freshly ground pepper
Instructions
Thoroughly wash the lettuce. Pat dry and keep cool. In a nonstick skillet, heat the honey. Add the nuts, stirring constantly with a rubber spatula until lightly caramelized. Set aside.
To make the vinaigrette, whisk the mustard and vinegar in a mixing bowl. Gradually add the olive and pistachio oils while whisking until smooth and creamy. Add salt and pepper and adjust seasoning to taste. Just before serving, toss the lettuce, nuts and vinaigrette. Serve in the center of individual plates.
 
Nutritional Information per Serving:
345 calories, 5 g protein, 34 g fat, 4 g saturated fat, 11 g carbohydrates, 3 g fiber, 0 mg cholesterol, 335 mg sodium.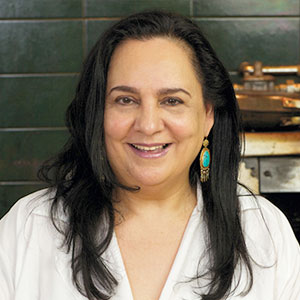 Today, Najmieh cooks, travels, and adapts authentic Persian recipes to tastes and techniques in the West.