Root Vegetable Salad with Pistachios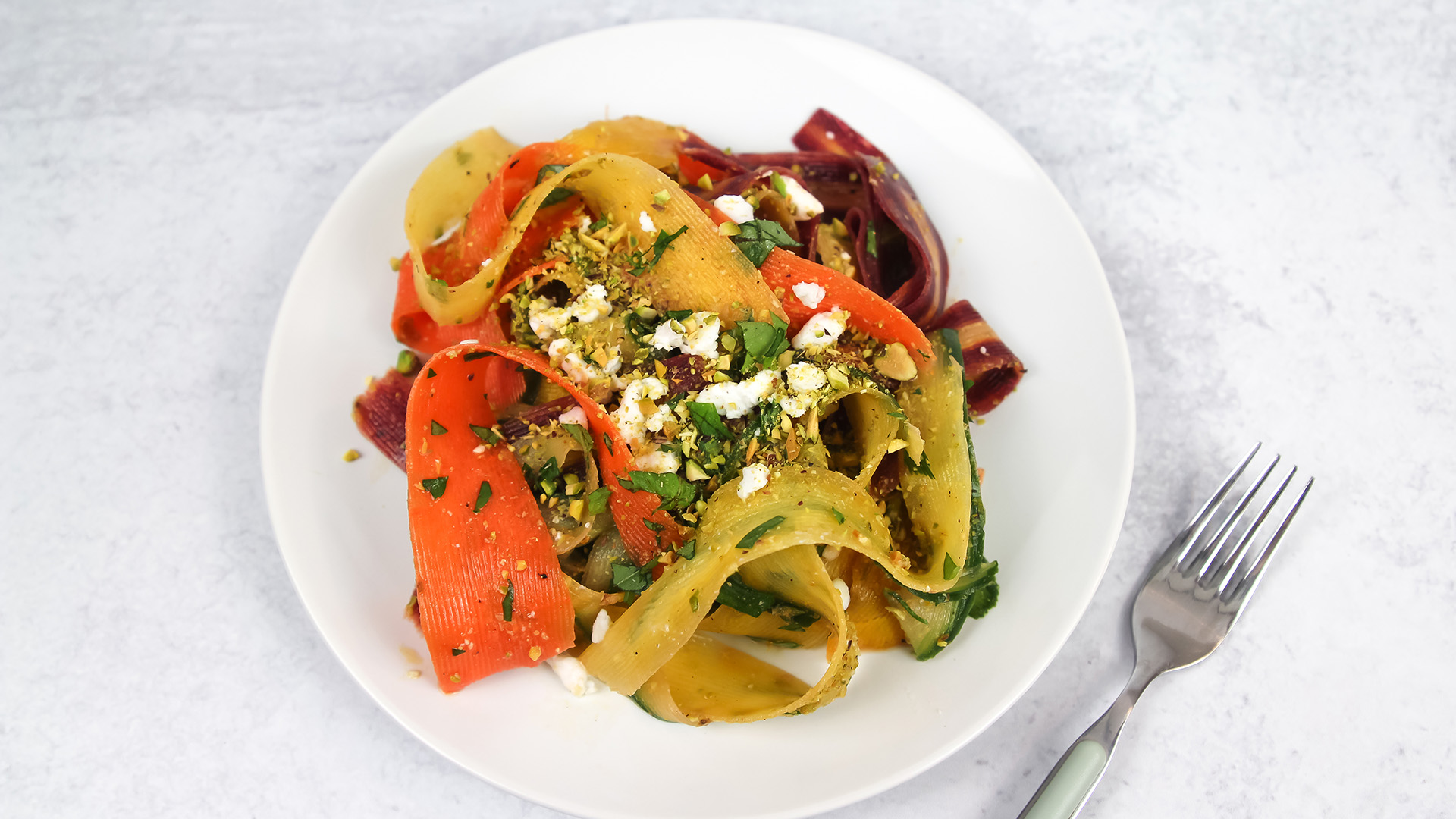 Yield
4 servings
Ingredients
Dressing Ingredients 
2 tablespoons orange juice
2 tablespoons lemon juice 
2 tablespoons extra-virgin olive oil 
1 teaspoon maple syrup 
½ teaspoon salt 
¼ teaspoon ground pepper 
Salad Ingredients 
2 carrots, peeled
2 Persian cucumbers, peeled  
½ beet, peeled 
¼ cup plant-based feta cheese, crumbled 
⅓ cup pistachios, chopped 
⅓ cup fresh mint, chopped 
Instructions
Whisk together orange juice, lemon juice, olive oil, maple syrup, salt and pepper in a large mixing bowl.
With a vegetable peeler, peel carrots, cucumbers, beet into ribbons. Add to the mixing bowl with dressing and toss. Let the vegetables marinate for 10-15 minutes. 
Mix in feta cheese, pistachios and mint then serve. Drizzle any remaining dressing on top.  
Nutrition per serving: 190 calories, total fat 16g, sat fat 5g, sodium 420mg, total carb 11g, fiber 2 g, total sugar 5g, added sugar <1g, protein 3g