Apricot Pistachio Bars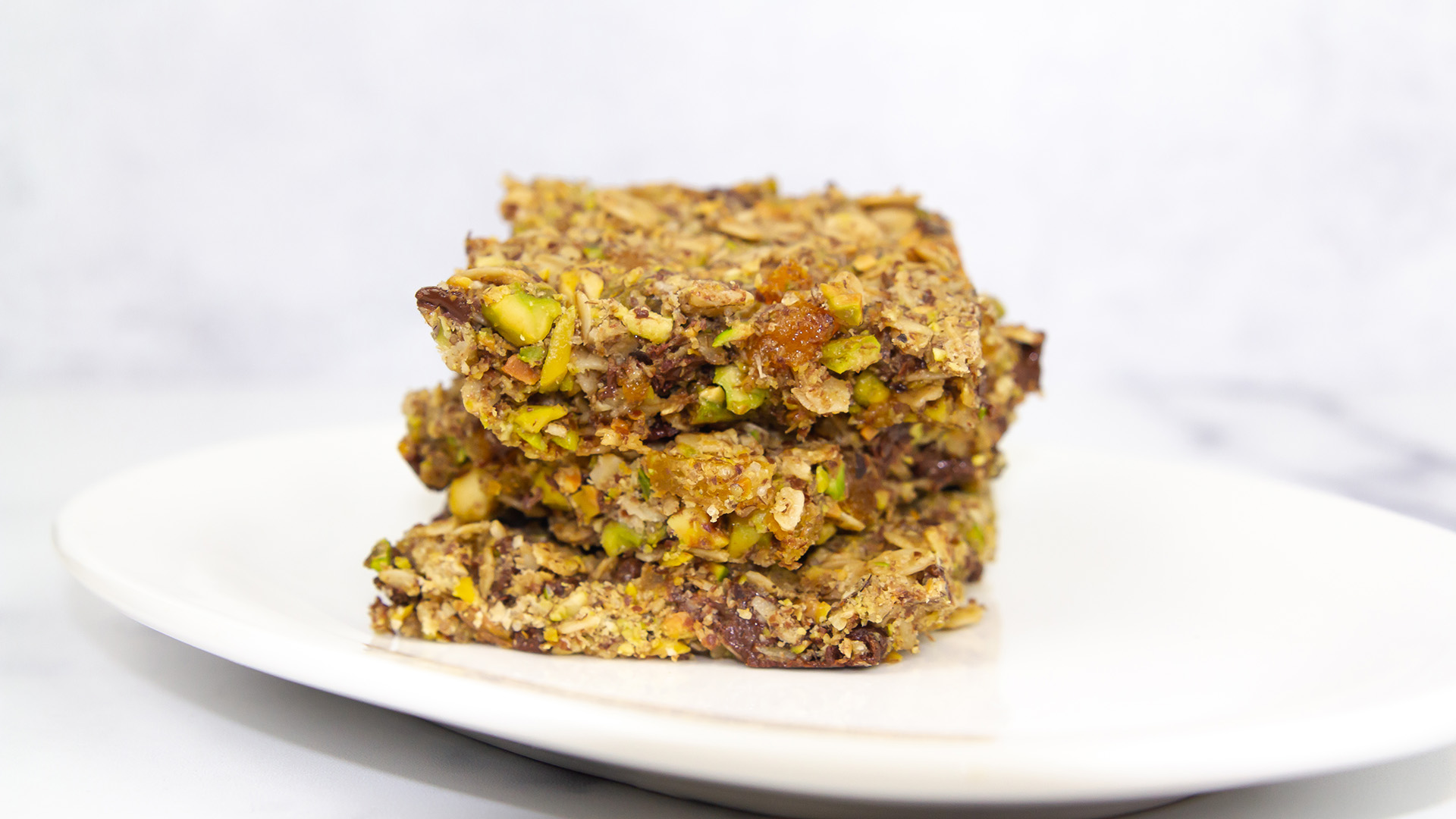 Yield
9, 2x2 squares
Ingredients
Dry Ingredients 
¾ cup roasted unsalted pistachios, chopped 
¼ cup dried apricots, chopped (about 10) 
½ cup rolled oats 
¼ cup vegan mini semi-sweet chocolate chips 
¼ cup ground flaxseeds
¼ teaspoon salt 
Wet Ingredients
2 tablespoons avocado oil or canola oil
1 tablespoon tahini
2 tablespoons pure maple syrup
Instructions
Preheat the oven to 325°F. Line an 8-inch square baking pan with parchment paper.
Add all dry ingredients to a medium bowl: pistachios, apricots, oats, chocolate chips, flaxseed, and salt. Stir until well mixed.
Add all wet ingredients to a small bowl: sugar, avocado oil, tahini, maple syrup, and vanilla extract. Mix until well incorporated.
Combine wet and dry ingredients. Using a rubber spatula, stir and fold until incorporated.
Pour the mixture into the prepared baking pan. Using the spatula, press mixture firmly down into an even, tightly packed layer.
Bake for 15 minutes. 
Place baking pan onto a cooling rack to cool for about 30 minutes, or until completely firm. Slice and enjoy! Store in an airtight container for 3-5 days. 
Nutrition per serving: 190 calories, total fat 12g, sat fat 2.5g, sodium 65mg, total carb 17g, fiber 3g, total sugar 10g, added sugar 7g, protein 4g