Pistachio Hummus
By Chef Anthony Michael Contrino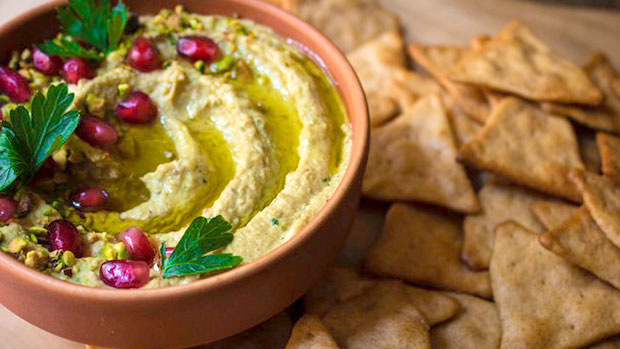 Ingredients
3/4 cup American-grown pistachios, divided
2 tablespoons Extra virgin olive oil, plus more for serving
1 15-ounce can Chickpeas, drained and rinsed
2 tablespoons + 1 teaspoon Tahini
2 tablespoons Parsley leaves
Juice of half a lemon
Salt
Pomegranate arils, for serving
Instructions
Preheat an oven to 400 degrees F. Place the pistachios onto a sheet pan and bake until lightly toasted and fragrant, about 5-7 minutes. 
Place 1/2 cup of the hot pistachios into a mini food processor. Add the oil and process, scraping the sides as needed, until a paste forms. Add the chickpeas, tahini, parsley, lemon juice and 1/2 cup of cold water. Process until smooth, adding up to an additional 1/2 cup of water, to achieve desired consistency. Season generously with salt and pulse to combine. 
Transfer the hummus to a bowl and use a spoon to create wells. Drizzle extra virgin olive oil into the wells. Rough chop the remaining pistachios. Sprinkle the chopped pistachios and pomegranate arils over the hummus. Serve with crudité or pita chips.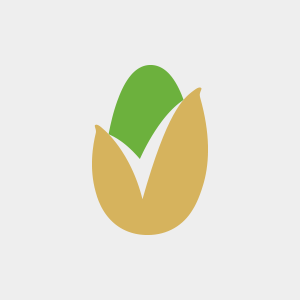 American Pistachio Growers (APG) is a non-profit trade association representing over 800 grower members in California, Arizona, and New Mexico.