Applewood Smoked Pistachios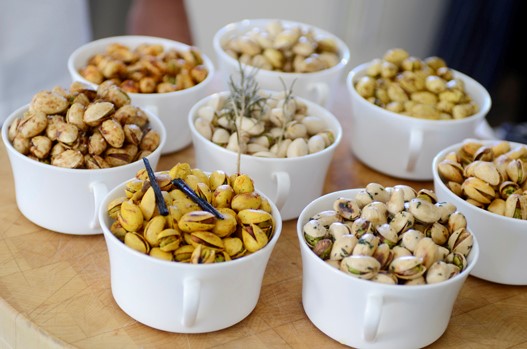 Yield
1 pound snacking nuts.
Ingredients
1 pound American pistachios, in-shell
½ cup Applewood chips soaked in water
4 Rosemary sprigs
Sea salt to taste
Instructions
Soak apple wood chips in water. Remove the chips from water, place in deep pot over high heat until the chips begin to smoke. Place the pistachios in colander with rosemary sprigs, position colander in the pot with smoking chips. Cover and smoke for five minutes. Remove colander from pot, toss pistachios in mixing bowl with sea salt to taste. Remove and serve warm in the vessel of your choice.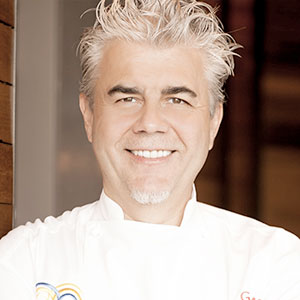 In 2017, Chef Grant laid the groundwork for the launching of two landmark projects: The Ned Hotel in London, and New Realm Brewery in Atlanta.