Pistachio Studded Chocolate Salami
Courtesy of Sweet Paul Magazine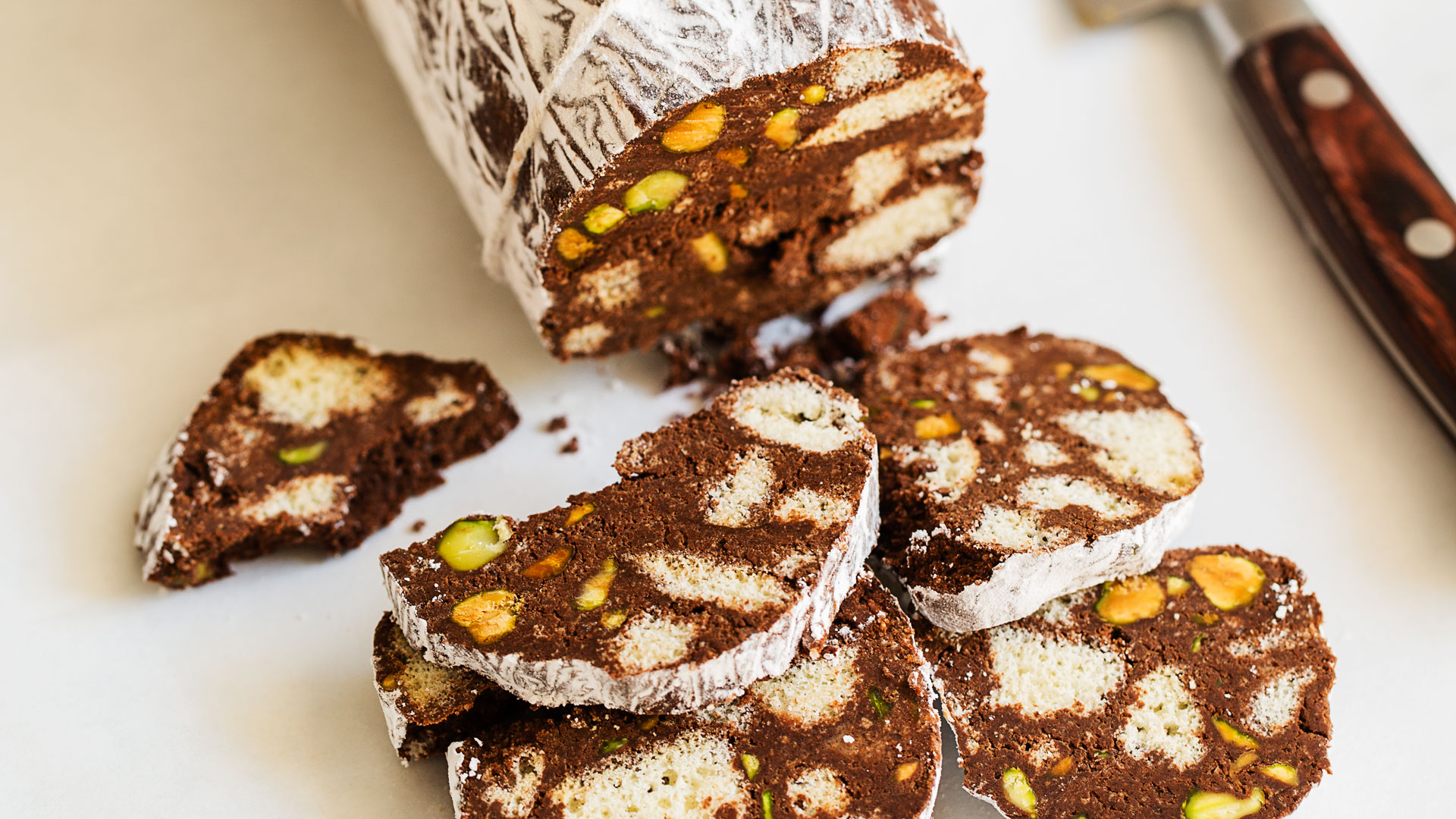 You read that correctly, a chocolate salami! But don't be afraid, there's no meat in this fun and simple dessert.
Once it's done it truly looks like a big salami and the pistachios and lady fingers look like spices and fat. It's the perfect party dessert as your guests can cut their own slices directly on a cutting board. I guarantee this will be the talk of your party!
Yield
20
Ingredients
9 oz good quality bittersweet chocolate
9 oz lady fingers cookies
7 tablespoons soft butter
3/4 cup sugar
3 large eggs
2 tablespoons liqueur, I used pistachio liquor, but you could also use amaretto or chartreuse
2 tablespoons unsweetened cocoa powder
1 cup California Shelled Pistachios, roughly chopped
2 tablespoons powdered sugar
Instructions
1.Melt the chocolate in a double boiler or a microwave. Once melted and smooth set aside to cool a bit.
2.Place all the lady fingers in a ziplock bag and beat them using a rolling pin. You want small pieces, not cookie dust.
3.Beat butter and sugar until light and creamy. Add the eggs one at a time and beat them in well before adding a new one.
4.Sift the cocoa powder over the chocolate and stir it gently in.
5.Add the chocolate mixture to the butter and stir it well in together with liquor, cookies and pistachios.
6.Place the bowl in the fridge to firm up a little, but make sure it does not get too hard. It should be fine after about 15 minutes.
7.Add two large overlapping pieces of plastic wrap to your counter top and place the mixture on top.
8.Use your hands and shape the chocolate into a large sausage. Wrap the clingfilm tight around and roll up the ends so that you get a large salami shape.
9.Place in the fridge overnight.
10.Take it out and remove the plastic. Use your hands and rub it in with powdered sugar which will make it look like a cured salami.
11.Place on a cutting board and slice.
TIP: You can use pasteurized eggs if you wish. Tie a bit of string around the salami for extra effect! Will keep for 2 weeks in the fridge.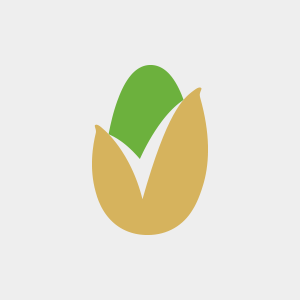 American Pistachio Growers (APG) is a non-profit trade association representing over 800 grower members in California, Arizona, and New Mexico.