Easy Pistachio Jeweled Rice
Courtesy of Sweet Paul Magazine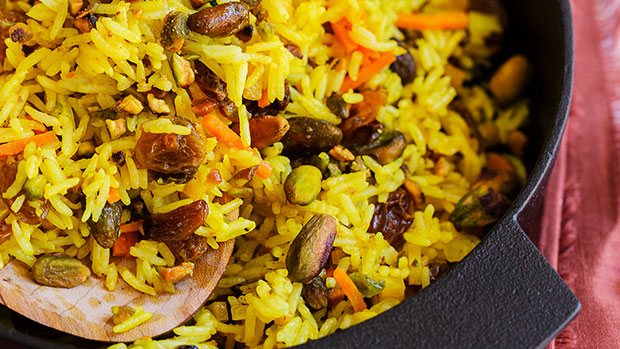 This is one of the most beautiful side dishes in my repertoire. Not only is it beautiful to look at, but it's also endlessly delicious. The pistachios are the most precious of the "jewels" in this dish! It can be eaten by itself, or with some roasted chicken, or seafood.
Yield
4
Ingredients
1 carrot, peeled and sliced very thin
1 small golden beet, peeled and sliced very thin
1 orange, peel only, sliced very thin
1/2 cup sugar
1 cup water
1/2 teaspoon saffron threads
2 tablespoons butter
2 tablespoons olive oil
1 yellow onion, chopped
1/4 teaspoon each of cardamom, cumin and turmeric
4 cups cooked basmati rice
salt
1/3 cup chopped California Shelled pistachios, coarsely chopped
1/2 cup golden California raisins
Instructions
1.Bring the water to a boil and stir in the sugar, remove from heat and add carrots, beet and
orange peel.
2.Let it sit for 1 hour.
3.Mix saffron and 1/4 cup hot water in a bowl.
4.Heat the butter and oil in a large pan and sauté the onions until soft.
5.Add the spices and mix well.
6.Add rice and stir it well into the onions. Season with salt.
7.Pour in half of the saffron water and mix well.
8.Drain the carrot mixture and add to the rice together with pistachios and raisins.
Ready to serve.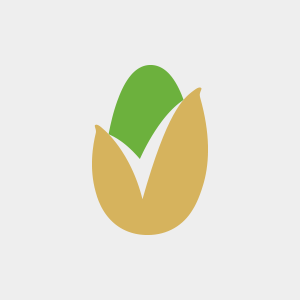 American Pistachio Growers (APG) is a non-profit trade association representing over 800 grower members in California, Arizona, and New Mexico.