Curried Shrimp in Crystal Wrap
Cooking Jugalbandi | Presented by chefs Martin Yan and Sanjeev Kapoor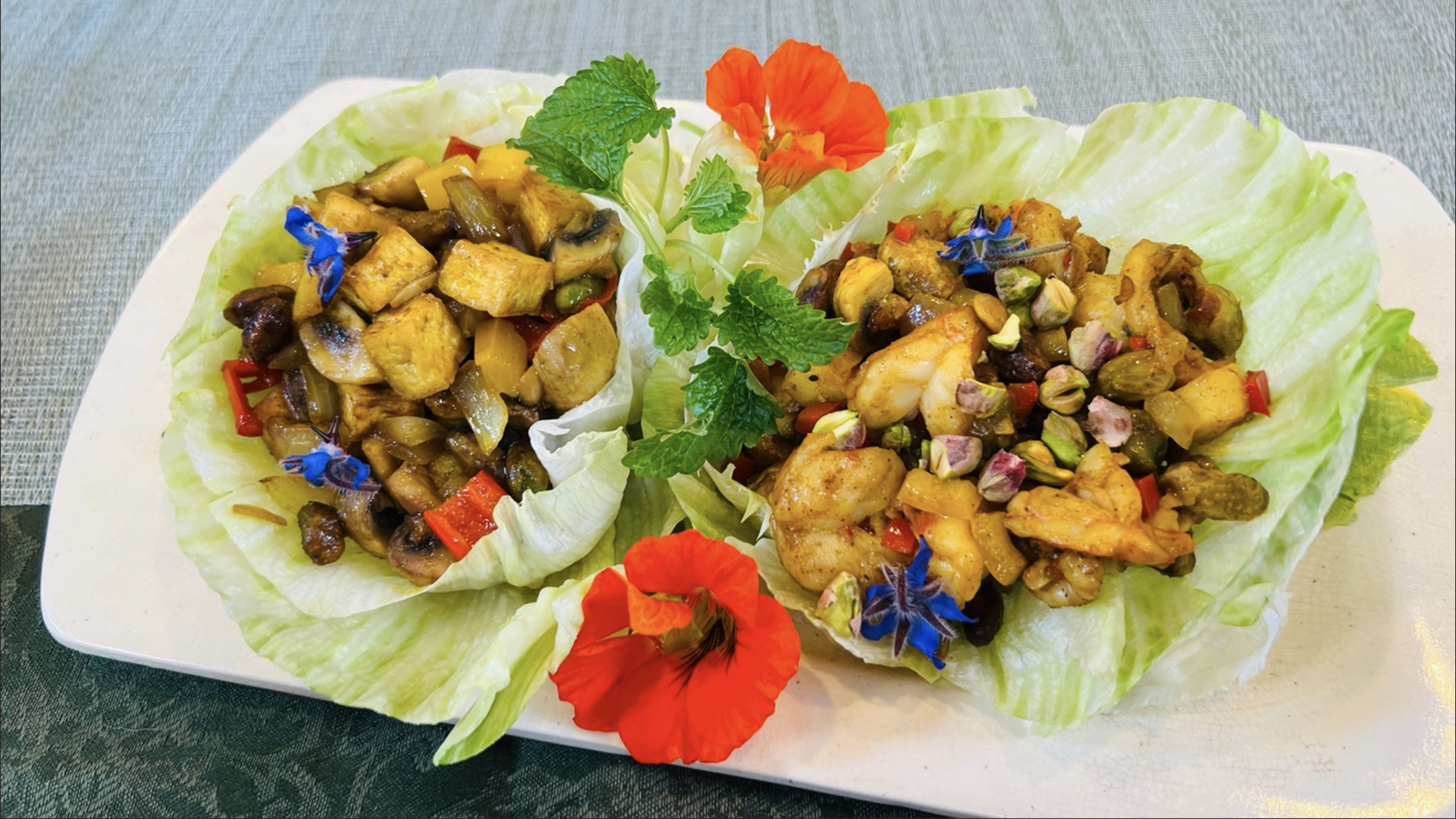 Yield
10 lettuce wraps
Ingredients
6 - 8 ounces (200 - 225 g) raw shrimp, peeled, deveined, diced
Marinade:
2 teaspoons cornstarch 
Dash of onion salt
Dash of white pepper
Stir-Fry Mixture:
2 tablespoons cooking oil
1 teaspoon garlic, minced
1 teaspoon ginger, minced
1 green onion, chopped
2 small fresh red chiles, coarsely chopped
4 fresh button mushrooms, diced
6 fresh water chestnuts, peeled (or canned) and diced
1/4 cup onion, diced
1/4 cup (35 g) pistachio kernels, chopped
Seasonings:
2 tablespoons chicken stock
2 teaspoons soy sauce
1-1/2 teaspoons curry powder
2 teaspoons sugar
1/4 teaspoon garam masala
1/8 teaspoon onion salt
10 lettuce leaves, washed, trimmed to make 4-inch diameter circles
Instructions
For the Shrimp
Combine the shrimp and marinade ingredients. Mix well and set aside for 15 minutes.
For the Stir-Fry Mixture
Heat the wok over high heat until hot.  Add oil, swirling, to coat sides. Add garlic, ginger, green onion and chiles; stir-fry for 10 seconds. Add shrimp and stir-fry until shrimp turns barely pink. Add remaining ingredients and seasonings. Stir-fry for another 2 minutes.
For the Assembly
To eat, scoop 2 tablespoons of shrimp mixture into the center of the lettuce cup, wrap up and eat out of hand.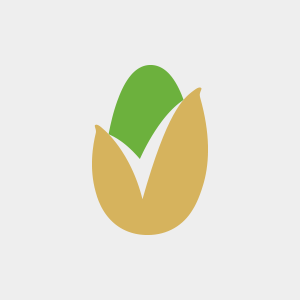 American Pistachio Growers (APG) is a non-profit trade association representing over 800 grower members in California, Arizona, and New Mexico.